05/05/2022
New Electrosurgery Range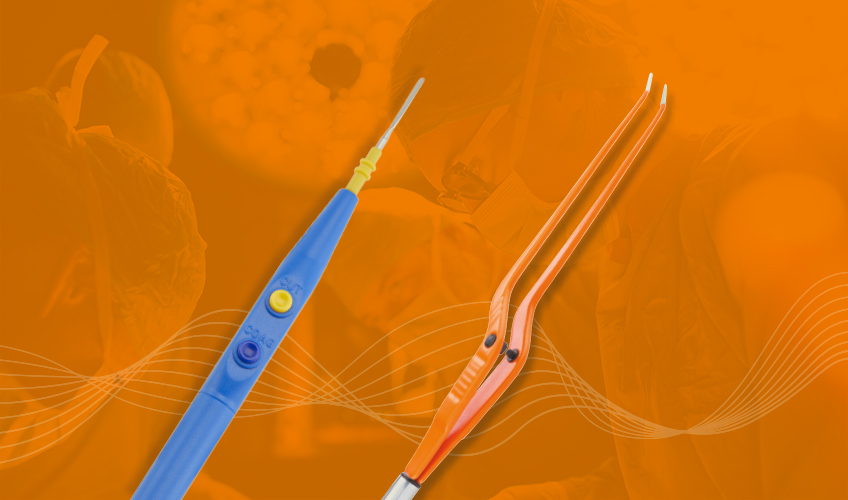 We are excited to bring to the market our carefully selected range of fully validated and risk assessed products for Electrosurgery. Our range consists of reusable and single-use (sterile) products manufactured, supplied or exclusively distributed by us here in the UK, you should find everything you need in our range for everyday Electrosurgery procedures.
Our Sales team are happy to receive requests for Quotations, Orders, Stock Availability and Samples via email or telephone. Our entire Electrosurgery catalogue is listed on our website. Customers can browse, build a wish list/quotation request and send it directly to our sales department. We are happy to code and quote for customer's own set lists which should be sent to [email protected].
All sterile (single use) products are supplied with a minimum of 2 years of sterility (shelf life), further details are contained within the relevant product Instructions for Use (IFU's) which are included with every product supplied, current IFU's for all our product ranges are accessible here.
Electrosurgery products distributed by Bolton Surgical Ltd are guaranteed (T&C's apply) against product failure resulting from defective materials and workmanship when used in accordance with the instructions and guidelines supplied with the product. All current certificates of guarantee applicable to this range are available here.
Bolton Surgical's manufacturing, supply and distribution operations are compliant with a Quality Management System for Medical Devices certified to BS EN ISO 13485.

Sustainability
We are committed to reducing our carbon footprint and increasing sustainability in all our business operations. Part of that commitment is to support our customers to make more sustainable procurement choices too.
To make it easier to find a product with sustainability benefits, look for our sustainability icon throughout this range.
In addition, wherever product protection and preservation is not compromised, we have removed plastic packaging from all of our Sustainable product lines in this range and moved to a recyclable packaging solution.
To find out more about our Sustainability Charter, please visit our website here.
Electrosurgical Testing and Repair Policy
Our policy is to assist and support all our customers to minimise patient and user safety risks and achieve the best possible service life, efficiency and economics from their re-usable electrosurgical inventory. We shall offer the following range of post-market inspection, care and maintenance features and services dedicated to keeping reusable electrosurgical instruments and cables in a fully fit for purpose, safe working condition and achieve their longest possible service life: For Re-usable Instruments:
Visual inspection for critical damage

Mechanical functionality testing

Electrical insulation integrity testing

Repair or replacement of reusable forceps For Re-usable Cables:

Visual inspection for critical damage

HF electrical continuity and connector testing

Electrical insulation integrity testing throughout the entire length of the cable

Replacement of reusable cables
All re-usable Forceps and Electrodes distributed by Bolton Surgical have been validated for 25 or 50 re-processing cycles depending on the model type. Electrosurgical Cables supplied by Bolton Surgical have been validated for 100 re-processing cycles. IFUs supplied with re-usable electrosurgical instruments and cables (downloadable here) provide advice to Customers on tracking the number of reprocessing cycles either by using the reprocessing tag where supplied with individual products or in line with their own validated processes and procedures. All reusable Electrosurgery Forceps, Electrodes and Cables supplied or distributed by Bolton Surgical will be tested as described in this policy free of charge (except for carriage charges) throughout the life of the product at any interval within the products validated number of reprocessing cycles. The services provided by Bolton Surgical under this policy do not in any way replace or obviate the need for the Customer to perform routine inspection and testing as described in product IFU's following each use and/or reprocessing cycle.
Further detailed Information about each of our product types can be found by following the links below.