Repair & Maintenance Services
Bolton Surgical have a range of services designed and developed to assist our customers, whatever their objectives; from repairing and servicing, to preventative maintenance programmes.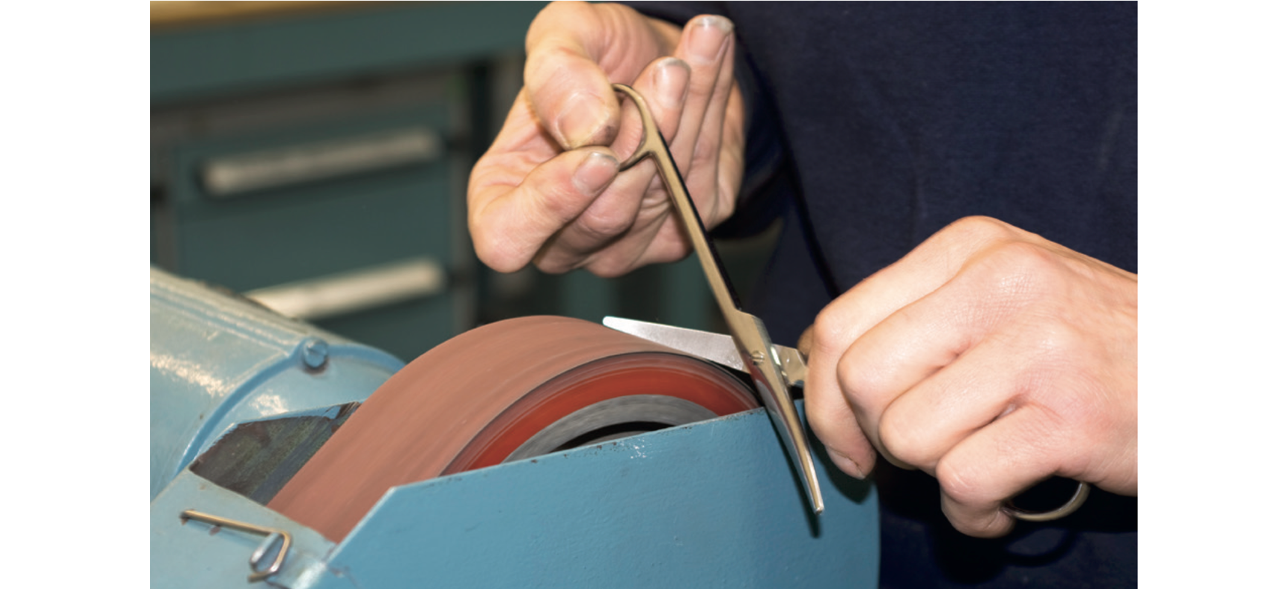 Since 1936, Bolton Surgical has been manufacturing, repairing and maintaining surgical instruments and associated devices for healthcare organisations both here in the UK and internationally.
We pride ourselves as being the longest standing instrument repair provider in the UK today, we believe the key to our success is our customer first culture which is ingrained throughout the whole organisation, putting patient benefits at the forefront of everything we do.
The Healthcare Industry is changing at pace, adopting new thinking, new ideas and the very latest in technology. The repair and maintenance services we provide to our customers benefit from the best of both traditional and new technologies brought together to maximise quality and value for money. Operating from our Sheffield based factory our team of experienced repair engineers are dedicated to providing our customers with the highest quality repair and maintenance services.

Note: Original OEM marks, 2D Data Codes and all other identifying marks remain in-tact following the repair processes to ensure continuous traceability
Why choose Bolton Surgical?
As a Bolton Surgical repair customer you can expect a comprehensive service that meets or exceeds all applicable standards and requirements.
Repairs carried out in accordance with our ISO13485:2016 Quality Management System
Turn around time of just 5 working days for all standard repairs
Fully batch traceable spare parts which are manufactured from materials compliant with all applicable standards
Safe and secure transportation available through our own vans and drivers or our dedicated courier service
Replacements and service exchanges available from a large range of stocked products
Service Level Agreement detailing dedicated point of contact both internally on on-site, service availability and expectations.
Consumables such as order pads, repair tags and transportation boxes included at no extra cost
Full individual technical reports on all device repairs
Systems optimised to enable full traceability of customers assets throughout the repair process
Regular usage and spend reports available detailing types of instruments and devices sent and costs
Open pricing policy and pre-pricing available or individual device threshold values can be determined by the customer
Labour Standards Assured parts and service
Our Repair & Maintenance Services


Our Repair Service Journey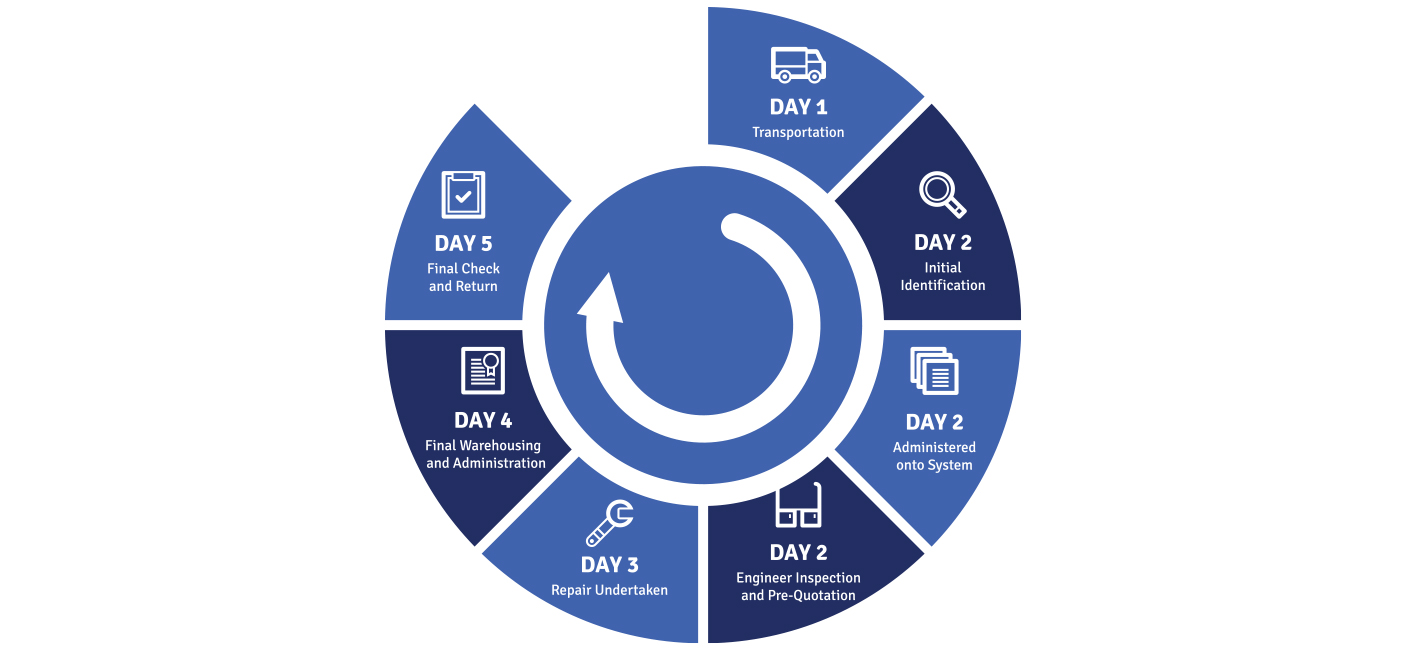 DAY 1
Transportation
Repairs are collected and delivered to our workshop in Sheffield via our own vans or through our dedicated courier service
DAY 2
Initial Identification
Decontamination status is checked and verified. All devices and instruments are checked against customers paperwork for both type and identification marks, everything is logged and any discrepancies are noted
Administered onto System
Each individual item within a customers order is uploaded onto our system. Works orders are produced for each item and items are separated into type, ready for inspection by an engineer
Engineer Inspection and Pre-Quotation
All instruments and devices are inspected, tested and risk assessed for suitability for repair. Any non-repairable items are flagged. Repair quotations are sent to customers if applicable and await authorisation
DAY 3
Repair Undertaken
Once authorisation is received, the repair work is carried out in accordance with controlled procedures, all work done and spare parts used are recorded on individual works orders
DAY 4
Warehousing and Administration
Instruments are passed through to our warehouse where they are cleaned, checked, marked with date of repair, bagged and collated ready for final check. Paperwork is collated and delivery notes produced
DAY 5
Final Check and Return
Items are given a final check against delivery notes and packed for delivery back to the customer
All repairs are carried out in accordance with current manufacturing standards - Visit our Downloads page to download our EC Declaration of Conformity.
You can download a copy of our Repair and Maintenance Services brochure by clicking here.
Find out how we can help you to keep your instruments in good working order. Contact one of our Sales Consultants now!