Home / News & Events / We are exhibiting at the Operating Theatres Show 2023 which is held at the Kia Oval, London on the 28th September
09/05/2023
We are exhibiting at the Operating Theatres Show 2023 which is held at the Kia Oval, London on the 28th September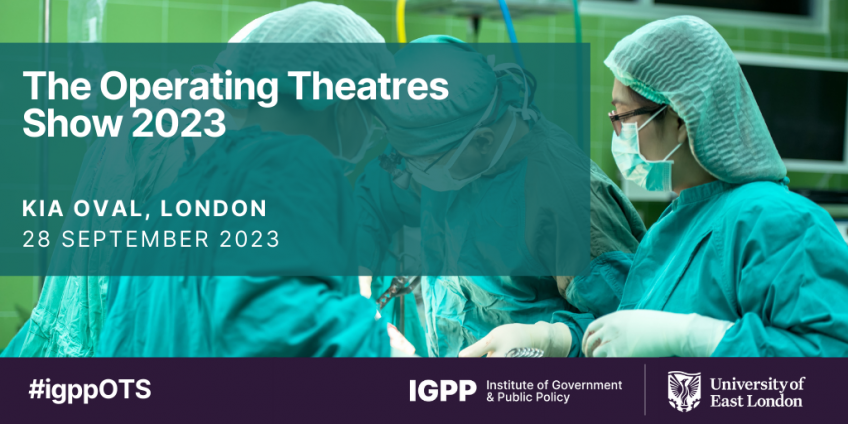 The Operating Theatres Show 2023 brings together surgeons, theatre practitioners, and NHS leaders to understand the latest legislation shaping the future of operating theatres in the NHS and develop solutions for the critical problems currently facing theatres and NHS staff.
The next few years stand to become a critical period of transformation for operating theatres. Patient backlogs remain a significant problem to solve. In January 2023 approximately 7.21 million people were waiting for treatment with 3 million of these waiting for over 18 weeks. Ongoing pay disputes have also revealed deep-rooted problems in the workforce, which effect staff well-being and create a culture of low morale. The task of reaching Net Zero by 2050 also stands on the horizon and will require operating departments to look closely at their energy efficiency and carbon emissions.
New legislation and programmes are already shaping the way the NHS tackles these problems. In February 2022, NHS England published a three-year plan aimed at tackling the backlog in services, with waits longer than a year set to be eliminated by March 2025. A new programme, Getting It Right First Time (GIRFT) has been designed to improve the treatment and care of patients using data-driven evidence to support change. The implementation of new surgical super-hubs has also demonstrated how facilities that can focus on HVLC surgeries can have huge potential for reducing patient backlogs and improving flexibility in times of high pressure.
Join us at The Operating Theatres Show 2023 to discover more about the journey ahead for the NHS and learn how operating theatres can become more efficient, improve patient backlogs, incorporate the latest technology and work towards a greener future.