Home / News & Events / We are exhibiting at the OPD Conference 2023 held at Sheffield Hallam University on the 16th May
09/05/2023
We are exhibiting at the OPD Conference 2023 held at Sheffield Hallam University on the 16th May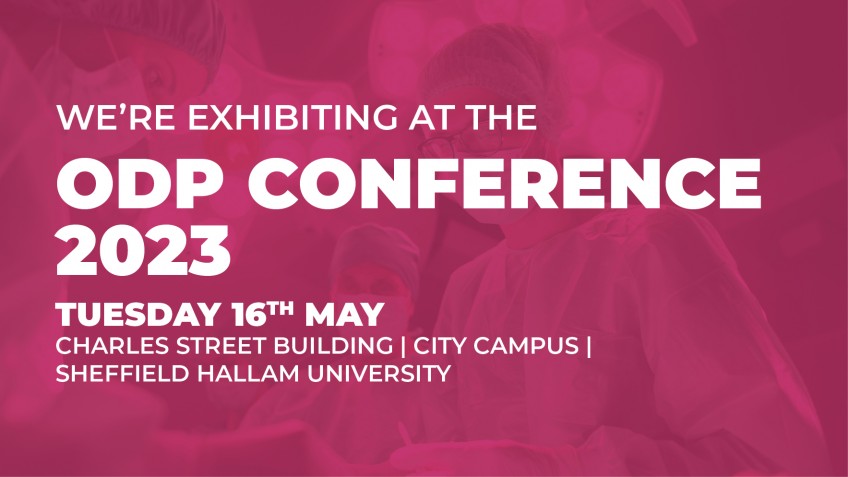 The theme of this years event is Modelling the 4 Pillars of Practice. Whilst COVID has been a challenging time for our profession it is also fair to acknowledge that it has widened opportunities as other professions/organisations have recognised our skill set. We need to harness this recognition and move forwards with developing our workforce while we have the opportunity.
Sessions at the conference will cover opportunities that ODPs have taken advantage of to develop in the lesser represented areas of the 4 Pillars to help drive the profession forward, speakers who have broken down barriers and taken up non traditional ODP roles, and how the profession can develop further.
We look forward to seeing you at this year's event. Please follow the event on twitter (details below) and keep an eye out for future announcements of updates of speakers.