16/05/2022
Bolton Surgical supply surgical instruments to a hospital in Ghana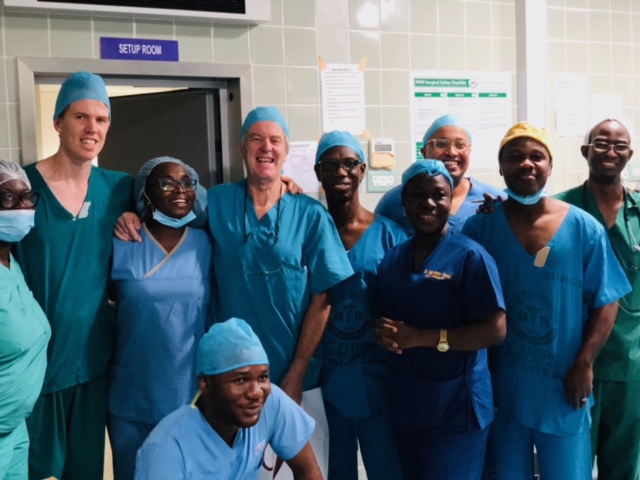 Prof. David Howard, Trustee, Rhinology and Laryngology Research Fund, said:
"The Rhinology and Laryngology & Research fund was set up by Professor Valerie Lund and myself just over 35 years ago. Its primary function was to support research in nose and throat diseases and was based mainly in the Professorial Unit of the Royal National Throat Nose and Ear Hospital, Gray's Inn Rd, London. Over the last decade, we have added support to promote and build two ENT departments, one at the KCMC hospital in Moshi, Tanzania and the other at the Korley-Bu hospital and medical school in Accra, Ghana. I have been going to the Ghana department for more than 20 years and assisting Professor Emmanuel Kitcher in building a department with seven consultant ENT surgeons with specialisation in all areas of ENT.
Over the years, we slowly improved the equipment and facilities in these ENT units our friends in the NHS have donated many pieces of equipment, both new and used. We had reached a point where the surgical instruments in Ghana, some more than 30 years old, could not be maintained or sharpened. The trustees of the charity decided to purchase new instruments, and we chose Bolton Surgical because of its long-standing record and the quality of instruments. I have been going to the department in Tanzania for over seven years, but there is still much to do there and at some point, we will need to purchase more instruments from Bolton Surgical for both departments.
Much lip service is paid to Africa by the people and politicians of the world's richest countries. However, as the recent pandemic has shown, there is still a massive disparity in health terms between the poorest and richest countries. Africa has over 1 billion people now, but 95% of them have no access to even simple safe surgery. The problem is particularly severe in the countries of sub Saharan Africa and indeed causes more deaths in children than the three commonest infectious diseases.
Professor Lund and I are now retired from the NHS ( we worked for 89 years between the two of us!); we intend to continue with both research and support to the NHS and our African friends."